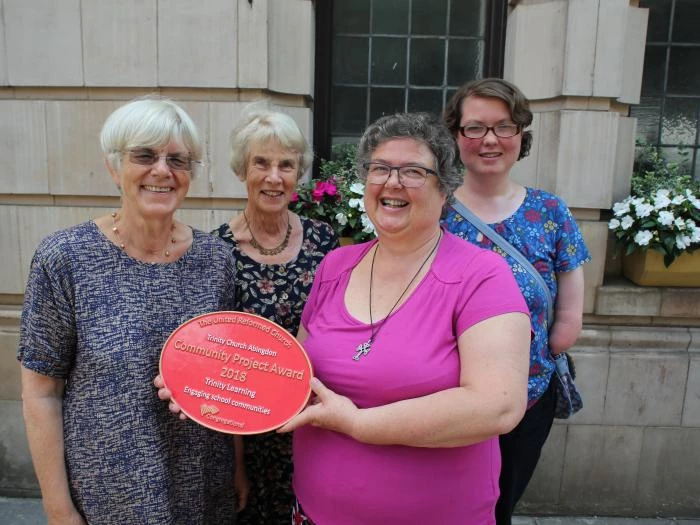 TrinityLearning, the outreach project of Trinity Church in Abingdon which works to help quality of life in local schools, is one of four finalists to win the URC's Community Projects Award 2018.
Judges spent a day with each of the four finalists (a community centre in Rhyl, community garden in Northallerton and community café in Stocksbridge, alongside TrinityLearning.) Trinity was visited by Alan Yates, then Moderator of The URC, who heard about their work from school staff and pupils. He was particularly impressed by the effectiveness of the project in answering specific needs and the ecumenical team of volunteers, who come from twelve churches and eight denominations!
Petronella, Eve, Abigail and Rosemary, all involved in TL's work from its beginnings in 2009, attended the awards ceremony at the URC's General Assembly in Nottingham on July 7th, where they were awarded with an impressive brass plaque and cheque for £2000.
This will be used to provide volunteer training.