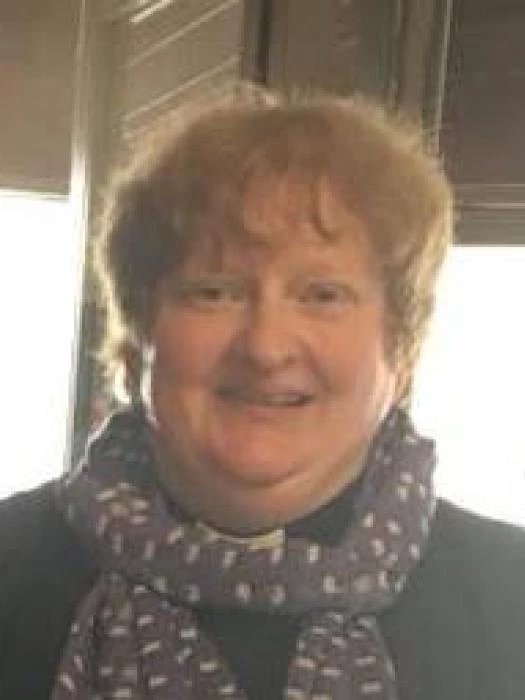 We moved to live in Didcot in August and I began my appointment as minister at Didcot, Milton and Wallingford Churches at the beginning of September. I also am responsible for the Great Western Park chaplains, as their line manager.
I grew up in Bristol, studied music at Leicester University and then trained as a primary school teacher. Neil and I married in 1989 and have 2 sons. Alex lives in Bolton and has just finished a Computing degree. Elliot is living with us for a while and starts a nursing degree in Leicester in March 2019. I taught for 12 years before training on the Northern Ordination Course in Manchester, and as part of my training gained an MA in contextual theology.
We moved to Didcot from the north west, where I have been in the Altrincham, Stockport, Dukinfield and Hyde & Denton Circuits, with experience of a wide variety of urban and suburban churches, working with children and young people, Messy Church, schools work, Town Centre work, refugee and asylum seeker support; alongside the regular life of worship, pastoral care and everything else that comes my way.
I am passionate about social justice, reaching out to those who are on the margins, developing church communities where the things of God are taken seriously, and leading worship in ways that are relevant to the diversity of our congregations but remaining close to the traditions, liturgies and sacraments of the Methodist Church.
I sang with the Manchester Bach Choir for many years and have recently joined the Didcot Choral Society. When you visit the manse you will be welcomed by Shadow, our border collie and Tigger, our siamese cat. I love to knit – especially socks, listen to the Archers, potter in the garden, read and go to the cinema