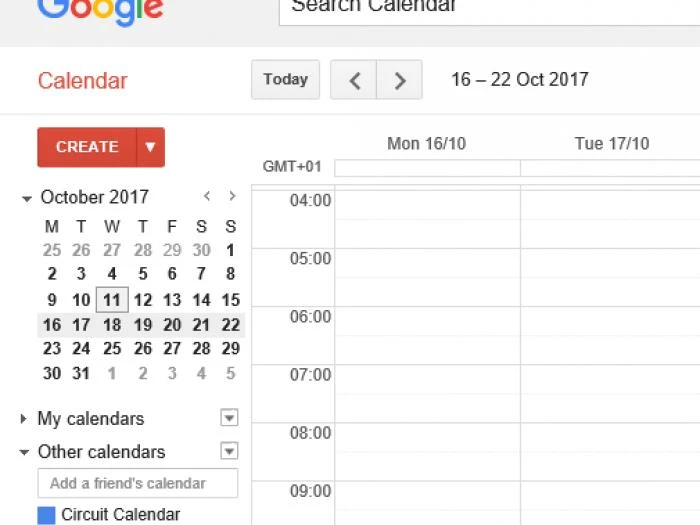 How to add any of the calendars to your Google Calendar display
1. Select a link from the table below, highlight and copy all the text in the right-hand column.
2. Open your Google calendar and click the small down-arrow alongside "Other calendars" in the menu.
3. Select "Add by URL"
4. Paste or type the shortcut from step 1 into the URL box.
5. Click Add calendar.
The calendar you selected should now appear in the list below "Other calendars." It may take a minute or two for your calendar display to be updated.
By clicking the down-arrow alongside the new entry, you can modify it:
Select a suitable colour, or make a new one by clicking "Edit colour"
Click "Calendar settings" and type a more helpful name in the "Calendar name" box
If you don't want to see it all the time, you can hide or display it by clicking the coloured box to the left.
| | |
| --- | --- |
| Circuit | webcal://www.wantab.org.uk/calendar-57241.ics |
| All Saints | webcal://www.wantab.org.uk/calendar-59806.ics |
| Childrey | webcal://www.wantab.org.uk/calendar-59809.ics |
| Didcot | webcal://www.wantab.org.uk/calendar-59812.ics |
| Grove | webcal://www.wantab.org.uk/calendar-59810.ics |
| Milton | webcal://www.wantab.org.uk/calendar-57241.ics |
| Peachcroft | webcal://www.wantab.org.uk/calendar-59807.ics |
| Trinity | webcal://www.wantab.org.uk/calendar-59808.ics |
| Wallingford | webcal://www.wantab.org.uk/calendar-59814.ics |
| Wantage | webcal://www.wantab.org.uk/calendar-59811.ics |
| | |
| --- | --- |
| North (All Saints, Peachcroft & Trinity) | webcal://www.wantab.org.uk/calendar-61834.ics |
| West (Childrey, Wantage & Grove) | webcal://www.wantab.org.uk/calendar-61154.ics |
| East (Didcot, Milton & Wallingford) | webcal://www.wantab.org.uk/calendar-61835.ics |