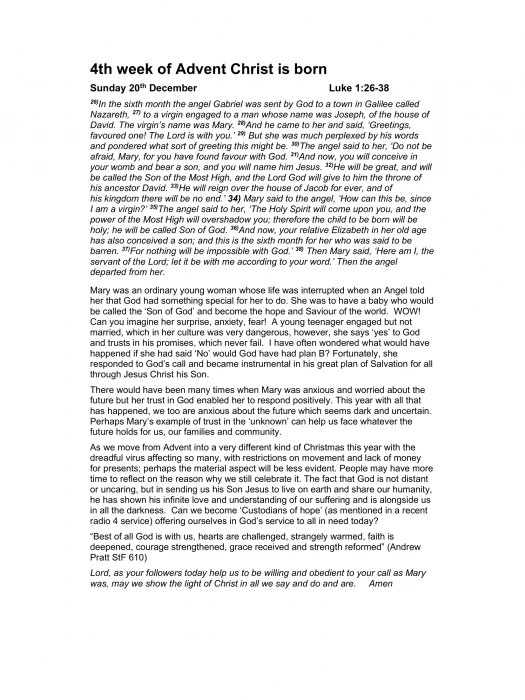 As chaplains, we have a small group of our own chaplains, who listen to our stories, let us offload when we need to (confidentially and completely anonymously), and offer us encouragement on those dark, long days that we all get.
Our chaplains have helped put together a series of reflections to use during this advent time, and we're including one on each of the Sundays in this Christmas countdown. Others from the different churches in the circuit were also involved in creating the reflections.
Simply click on the passage opposite to enlarge it for ease of reading.