Webteam:
October 2019
You are invited to join All Saints as they celebrate their Diamond Jubilee, November 1st-3rd.
Friday 1st November 7:00pm
A service of meditation and reflection led by Rev. Ian Griffiths & Deacon Selina Nisbett
Saturday 2nd
10:00 — 1:00 Display — All Saints, past, present, future — with light refreshments in the hall
Sunday 3rd
10:30am: Morning Service led by Rev. Ian Griffiths
Preacher: Rev. Helen Cameron, Chair of District
followed by coffee, bring & share lunch & conversation with Helen Cameron
3:00pm Songs of Praise led by Rev. Ian Griffiths
Do come along and join us for this special weekend!
popular recent storiesAlso in the news
Coming events
News stories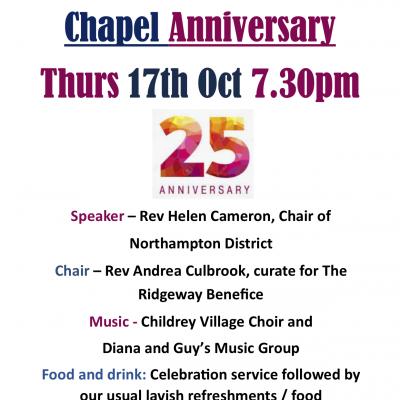 Childrey 25th Anniversary!
Webteam: Mon 14 Oct 12:00pm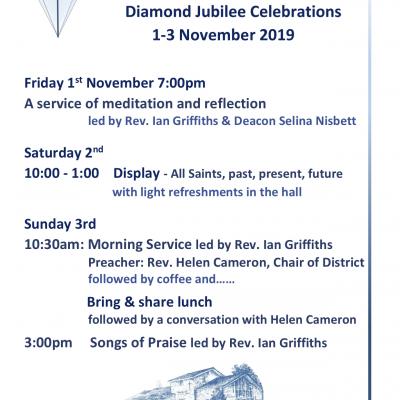 All Saints 60th Anniversary
Webteam: Fri 04 Oct 12:00pm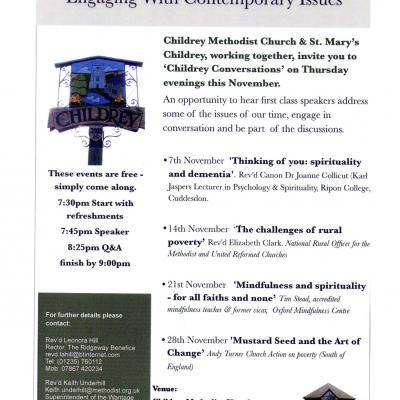 Childrey Conversations
Webteam: Thu 19 Sep 9:00am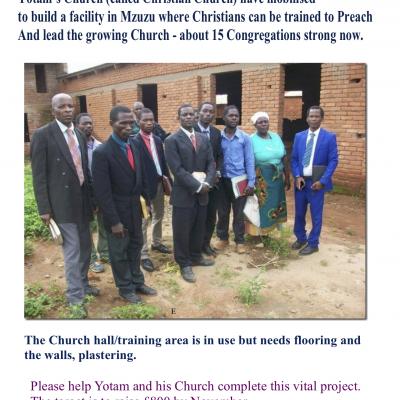 Yotam's church an update
Webteam: Fri 13 Sep 9:00am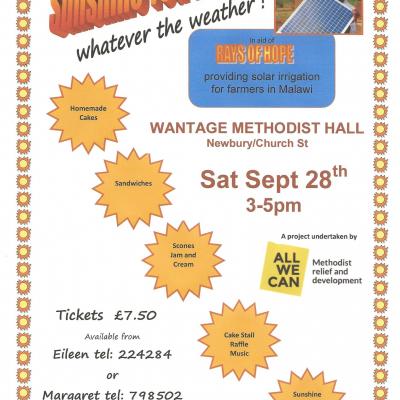 Sunshine Tea Party
Webteam: Mon 02 Sep 7:15pm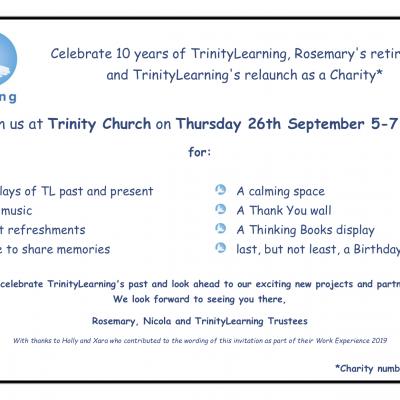 Trinity Learning invites you!
Webteam: Fri 23 Aug 9:30am
Publications

Sept-Nov 2019
PDF file

June-Aug 2019
PDF file