Work experience at TrinityLearning: a perspective
No two days at TrinityLearning are the same during work experience week; there are a variety of different tasks and projects, each designed to foster the development of the individual, from important administration tasks to gardening and painting. Above all, TrinityLearning seeks to make every work experience student feel valued, not only with the skillset they can offer but also holistically as a person. What struck me most was the emphasis placed on cultivating the students' confidence through providing opportunities to stretch and challenge their learning, allowing them to further develop leadership, communication, and interpersonal skills, in addition to recognising their potential.
During the week, I worked alongside two year 10 students from local secondaries. Both had special educational needs, yet each had very different personalities, strengths, and skills they wished to improve. What was especially important to me was developing a strong mentor-to-student relationship – one that has clear instruction, rules, and most importantly of all, trust. The work experience students accordingly needed a structured timetable with an assortment of tasks to accommodate their diverse interests and skills, in addition to offering guidance where appropriate, and patience and encouragement when they encountered hurdles or lost focus. The tailored one-to-one approach enabled this to be a success, with Rosemary Perrow and myself--the two mentors--concentrating our time and attention each toward one of the students.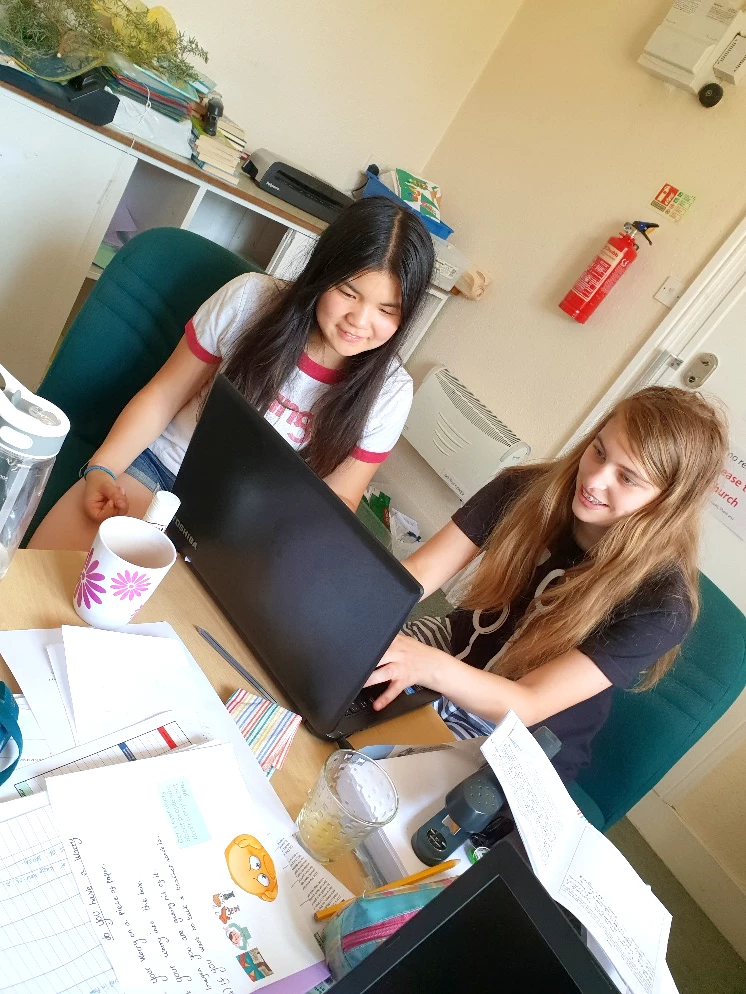 Working with the students was as much a learning experience for me as it was for them. I was especially impressed by their enthusiasm and willingness to learn as well as their courage to attempt, and successfully complete, tasks that lie outside of their comfort zone. What I will take from this experience is the importance of showing sensitivity to a variety of different needs and appropriately adapting assigned tasks to accommodate these. Most of all, the work experience students – their mature manner and outlook on the world – far exceeded my expectations. I have realised how remarkable young people can be and such a humbling experience is something that will linger long in the mind.
Georgina Hodson, intern at TrinityLearning